123 Credit Counselors, Inc. is a 501(c)(3) not for profit organization. Our counseling team is dedicated to providing you with professional counseling sessions that will assist you in taking control of your financial future.
Our session was designed by a certified public account and certified credit counselor specializing in personal financial management. Our counseling sessions are structured in three steps or phases: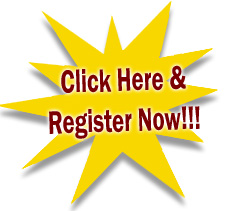 Step1-Assess Your Situation

Step 2-Develop Plan

Step 3-Your Future & Options





Why Use 123 Credit Counselors, Inc. for credit counseling?
We Have Experienced and Understanding Counselors
Approved to issue certificates in compliance with the Bankruptcy Code. Approval does not endorse or assure the quality of Agency's services.
The cost is low, ONLY $30 for single sessions!
FOR THOSE STUDENTS WITH THE ABILITY TO PAY, WE ARE ONE OF THE LOWEST COST WEB SITES CURRENTLY AVAILABLE! PAY LESS AND GET MORE!
The program was designed for people like you who are on tight budget and need a website that is convenient and low-cost.
You will receive your certificate of credit counseling within minutes of speaking to a credit counselor during your follow up session. This follow up session is required to confirm your identity and ensure that you have received an adequate counseling session.
IF YOU MUST RECEIVE YOUR CREDIT COUNSELING CERTIFICATE BEFORE A SPECIFIC DEADLINE, YOU MUST CALL OUR OFFICE BETWEEN 9:00 a.m. (EST-Eastern Standard Time) and 5:30 p.m. EST TO ENSURE A COUNSELOR WILL BE AVAILABLE WHEN YOU COMPLETE THE INTERNET PORTION OF YOUR COUNSELING SESSION.
Our 3 Step Counseling Approach is the best in the industry!
REGISTER NOW AND START YOUR PATH TO FINANCIAL FREEDOM!